Weekly Update: The Warriors' Struggle
Apr 02, 2021
Hello everyone! Check out my blog here! Let's get right into the updates.
The Warriors' Struggle
The Warriors have struggled lately losing seven of their last eight and twelve of their last sixteen. The current motion offense scheme doesn't fit well with the roster. As sharpshooters KD and Klay departed to the Nets and had a season-ending injury respectively, replacements Andrew Wiggins and Kelly Oubre are more slashing types. Both lack the perimeter shooting, passing ability, and playmaking vision, to truly succeed in a motion offense. James Wiseman, the Warriors' second-overall pick in the last draft, is also not succeeding in a motion offense. He doesn't have the physical attributes to be effective in the post, since shorter players can easily undercut his lanky frame, nor does he have the passing vision out of the post to find the limited open shooters as Andrew Bogut was able to do early in the Warriors' dynasty. Check out the article here to see why I think a more pick-and-roll heavy offense would benefit the team and the statistical backing behind it!
Most of the challenges I faced were with inserting tables and video into the blog post. I eventually resorted to having to use a template and tweak it to insert an HTML table. Keep in mind, this was for a relatively small table, so I was surprised it was that difficult. Hopefully, in the future, this will be easier. Embedding a video given that I already had the source was relatively simple, and I just had to tweak a few settings so that the video wouldn't autoplay. Nevertheless, the overall article was simply a little tedious in pulling all the data from various sources on NBA Stats.
While writing the article, I accidentally clicked the Grammarly feedback box; it had some opinions you can judge for yourself: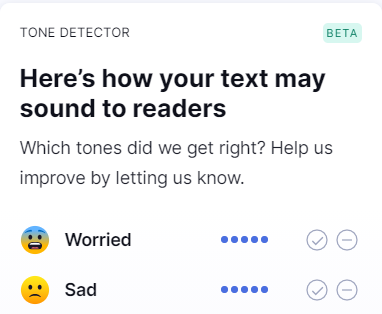 NBA Gravity
Most if not all NBA superstars are very efficient scorers of the basketball, whether they do most of their damage in the paint or from beyond the arc. Many superstars are also excellent passers, setting up teammates for baskets, measured by assists. But this doesn't reveal all the ways that they can impact their team's offense. A dominant paint presence like Joel Embiid can command a double team in the post. When he passes out to a player on the perimeter, a third defender runs to the shooter forcing him to pass. The player receiving that pass now has a wide-open catch-and-shoot look. Embiid won't get credited for the assist or even helping his teammate, but he was the driving force behind that play. This is the true value that superstars provide: even when they aren't scoring they generate much easier looks for teammates by drawing more defensive attention. They have more scoring gravity.
This is what I want to explore: how much do certain superstars increase their teammate's shooting percentages (indicative of easier shots). I plan to analyze the top ten players (plus LeBron) in Usage Rate for this analysis. Unfortunately from looking around my data source, it seems very unlikely that I will be able to use R and the rest package to automate data collection, the links are just too complicated to generate.
So even though the majority of data collection will be manual, I still hope to organize my results and present them neatly. Keep an eye out in the future for this article!
Please leave a comment below if you have any questions or if you have ideas for other basketball or football topics you'd like me to explore. Stay tuned for future updates!